Physical Therapy Staff
Physical Therapy
Zack Chown PT, DPT
Rehabilitation Services Manager
Doctorate of Physical Therapy, Alabama State University
Bachelor of Biology, Pacific University
Zack has enhanced his physical therapy skills by taking a variety of continuing education classes focusing on functional based movements, manual therapy, biomechanics of the golf swing, treatment of patients following total joint replacements and more. Zack enjoys providing patient centered care to his patients.
He is a compassionate therapist who utilizes a combination of manual therapy, functional movements and education to ensure his patients are well equipped to deal with their current injury or situation.  This approach allows the patient to reach their optimal health and performance level.
When not treating patients, Zack enjoys exploring the Columbia River Gorge with his wife and their two children. He enjoys mountain biking, playing golf, hiking, trail running and skiing on Mt. Hood.  Zack is passionate about the sport of soccer, and spends many evening and weekends as a local coach.
Physical Therapy
Theresa Perry, PTA
Outpatient Assistant Clinic Manager
Physical Therapist Assistant degree – Mt. Hood Community College
 Since joining our team in 2000, Theresa has brought a positive approach of combining manual therapy skills and creating individualized therapeutic exercise programs to help patients recover from injury and to achieve their functional goals.  She has more than 20 years of experience in the areas of orthopedics, neuromuscular rehabilitation, aquatic therapy and return to sport rehabilitation. In addition to treating patients, she provides support as Assistant Clinic Manager and administers ergonomics assessments for all hospital employees.
In her free time, Theresa enjoys mountain biking, hiking with her husband and dog, road biking, stand up paddle boarding and cross country skiing.
In-Patient Transitional Care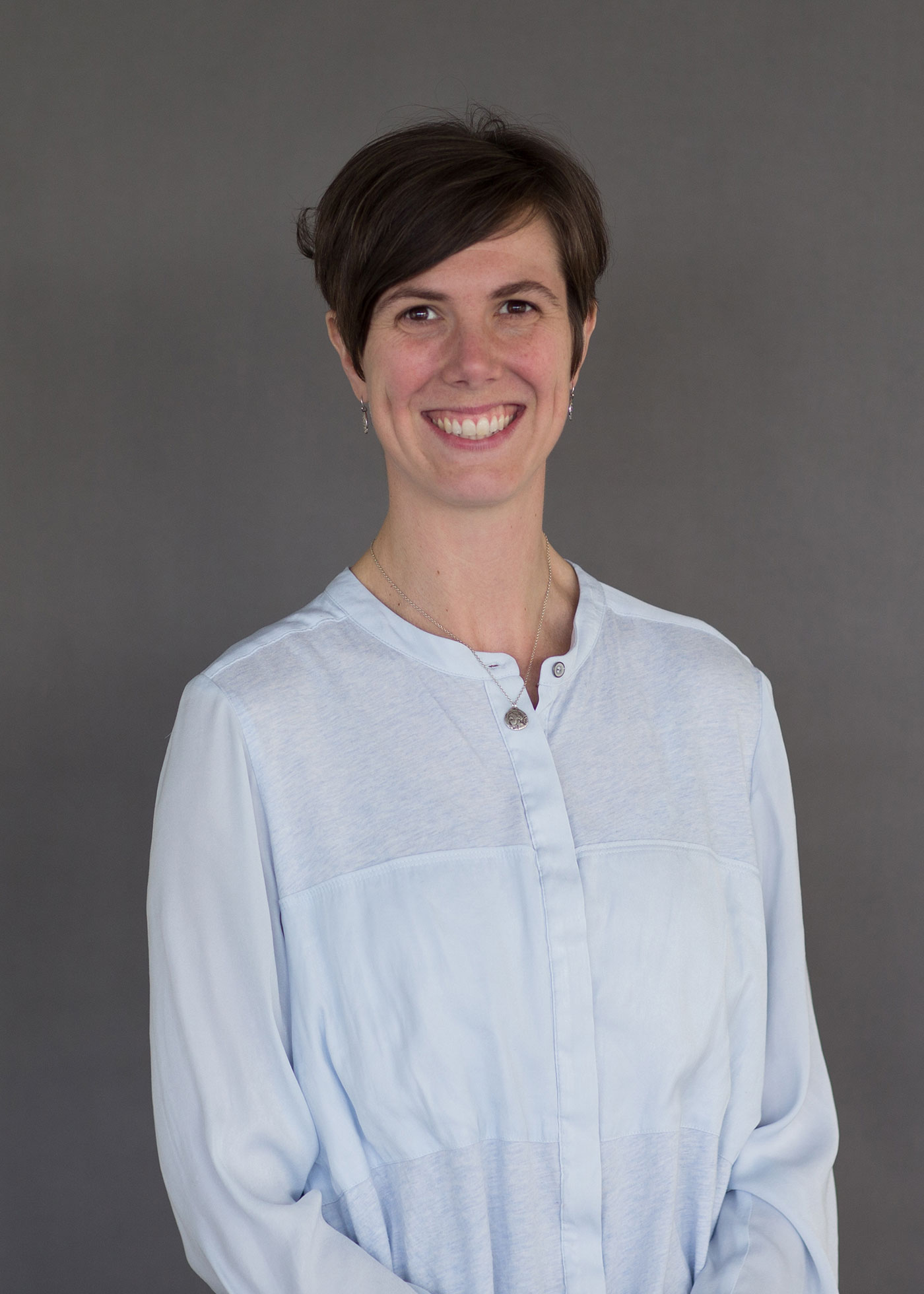 Ericka Sullivan, PTA
Hospital Rehabilitation Supervisor
Bachelor of Science in Exercise Science, University of Montana
Physical Therapist Assistant degree, Whatcom Community College
Ericka has provided treatment to patients in the inpatient acute, Transitional Care unit, outpatient orthopedic and aquatic settings. While her experience and interests are diverse, Ericka has a love for the aging population and those suffering from balance and vestibular issues. She has a passion for reducing fall risk in her community and has taken advanced education courses in this area with a goal to promote lifelong movement and independence. In 2018, Ericka became a certified Tai Ji Quan: Moving for Better Balance instructor and developed Skyline's fall prevention program.
In her free time, Ericka loves spending time outdoors. She enjoys mountain biking, skiing, road tripping and savoring the great northwest with her husband JP and her dogs, Marcus and Peg.
Physical Therapy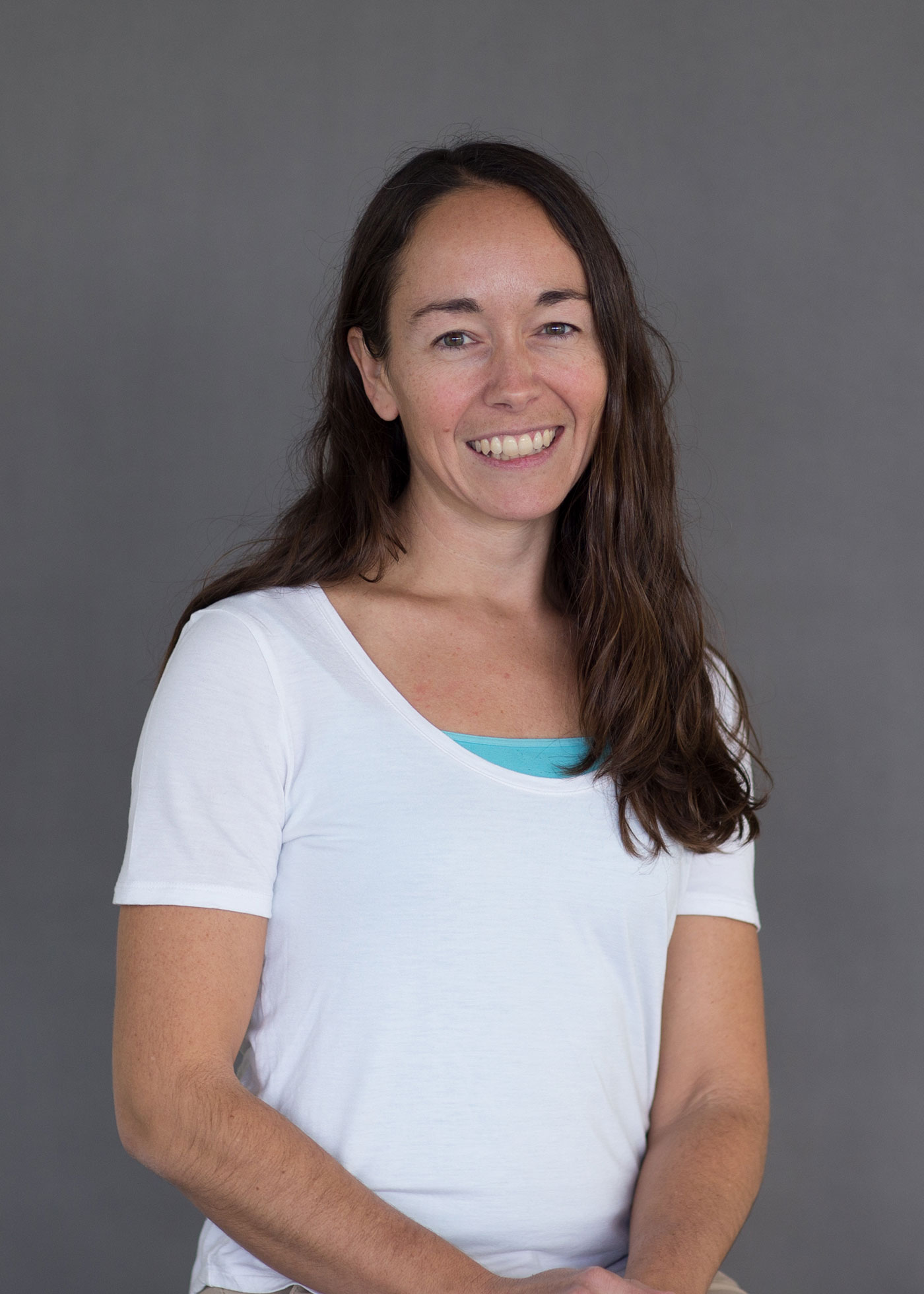 Bree Hoomans, DPT
Physical therapist specializing in hand therapy treatment & aquatic therapy.
Doctor of Physical Therapy degree – Northern Arizona University
Bachelor of Science in Pre-Professional Biology – Florida Institute of Technology
Bree has worked with the Navajo Nation, performing pediatric physical therapy in Northern Arizona school districts and neurological, orthopedic and pediatric populations at Yakima Regional Hospital.
In 2008, Bree joined Skyline Health Physical Therapy and Sports Medicine Clinic. When she is not in the office, she enjoys spending time with family, kayaking, rock climbing, running and swimming with the Columbia Gorge Masters Swim team and Columbia Gorge Triathlon Club.
Physical Therapy
David Wiltsie MSPT, SCS
Physical Therapist specializing in orthopedic and sports injuries.
Physical Therapist specializing in orthopedic and sports injuries
Master of Physical Therapy – Mayo School of Health Related Sciences: Rochester, MN Sports Certified Therapist
Dave began as a Physical Therapist in Hood River in 1994. He joined Skyline Health in 2001 and was Skyline's first sports residency student.  He was an instructor in the sports residency program for three years and the manager of Skyline's Physical Therapy Department from 2007 – 2020.  After taking a 10-month hiatus, Dave returned to Skyline Health in April 2021 and has immersed himself in patient care once again.
Dave enjoys skiing, golfing, windsurfing and backpacking.
Physical Therapy
Shelly Skiles, MSPT
Physical therapist with a special interest in women's health, urinary incontinence, joint replacement rehabilitation and adult sports injury recovery.
Bachelor of Science with Pre-Physical Therapy emphasis – Oregon State University
Bachelor & Master of Physical Therapy, summa cum laude – University of North Dakota
Shelly has practiced PT in the Columbia Gorge since 1995. She has taught in the Physical Therapy Assistant Program at Mt. Hood Community College, educated businesses in body mechanics and ergonomics, and taken comprehensive continuing education in the orthopedic realm. Shelly enjoys working with orthopedic injuries and post-surgical patients.
Being an outdoor enthusiast who loves all gorge sports, especially mountain biking, she finds great satisfaction in helping people return to their recreational pursuits through manual therapy, individual movement assessment, and creative problem-solving.
Physical Therapy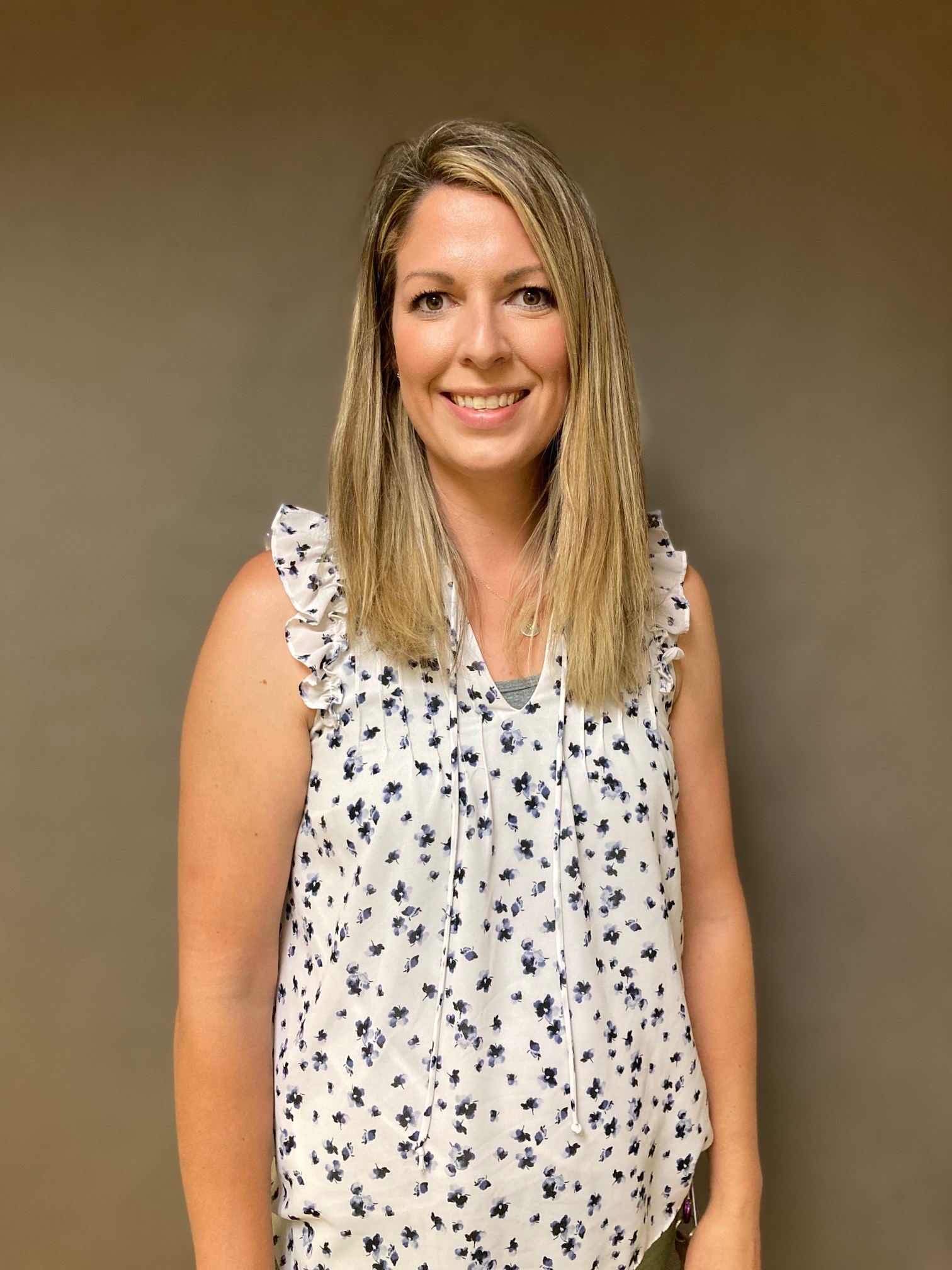 Rachelle Sherwood
Doctorate of Physical Therapy from Wichita State University
Bachelors in Exercise Sport Science with an option in Pre- Physical Therapy
Minor in psychology from Oregon State University.
Strong background in functional manual therapy and manual techniques. Special interests in postural syndromes and fascia, as well as foot and cervical spine. Special interests also include joint replacement, orthopedic surgery and sport.
Rachelle is a sixth generation Oregonian with roots stretching back to the Oregon Trail. She moved to the Columbia River Gorge in 2015 and enjoys hiking and spending time in the great outdoors with her husband and their two kids.
Physical Therapy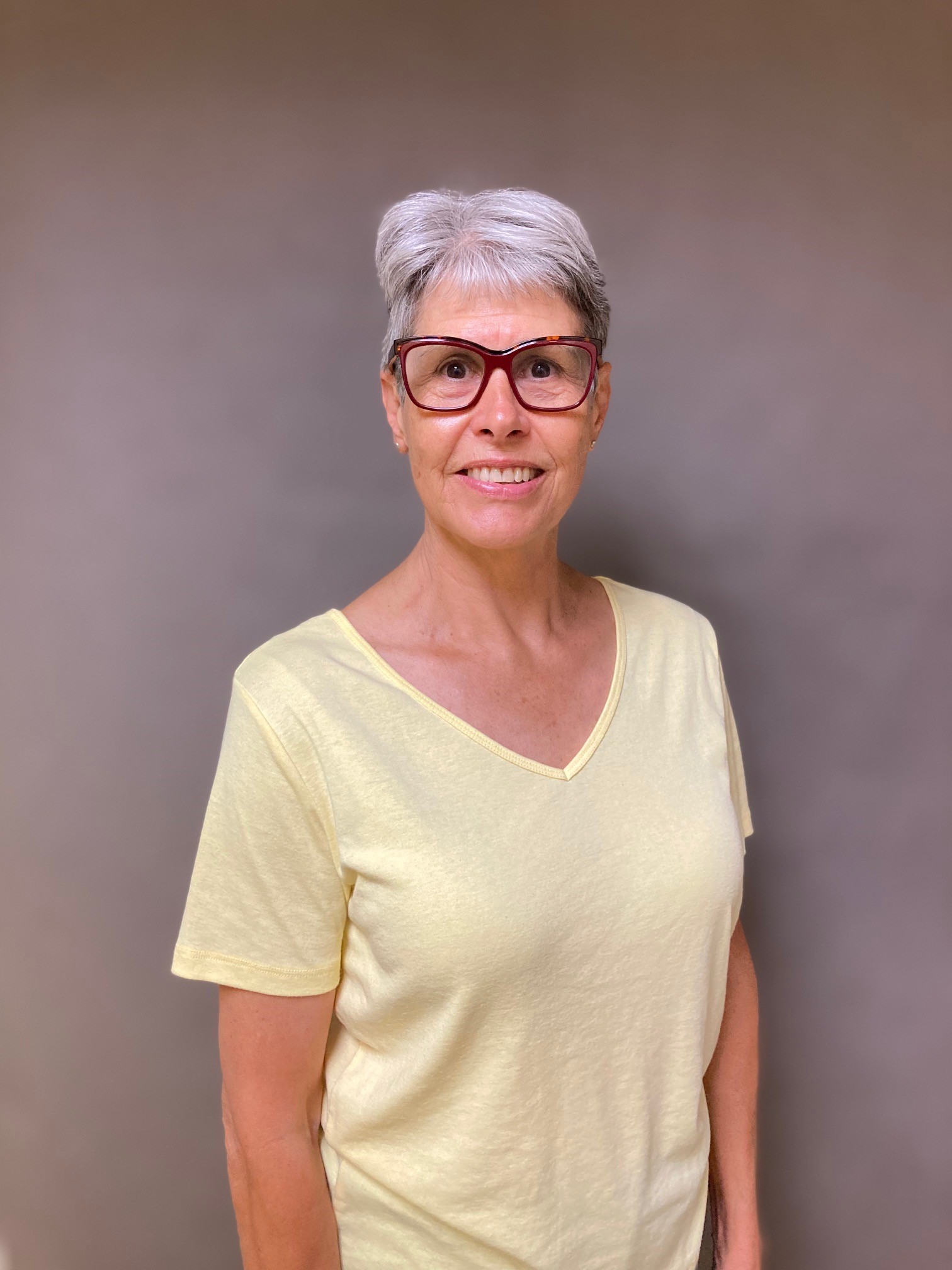 Margaret Aris
Batchelor's of Science in Physical Therapy from Eastern Washington University
Margaret has more than 30 years experience as a Physical therapist. She has a wide range of professional skills, especially working with the geriatric population.
Margaret has been a physical therapist since 1989 working at the Portland VA for 20 years before opening her own outpatient physical therapy clinic in Stevenson, Wash. She has been active in her community teaching an exercise class at the local Senior Center and was involved with the high school sports program. She joined Skyline Health Physical Therapy Department in 2020 after closing her business.
In her free time, she enjoys long walks with her dog, cooking, gardening and listening to her husband play his guitar.
Physical Therapy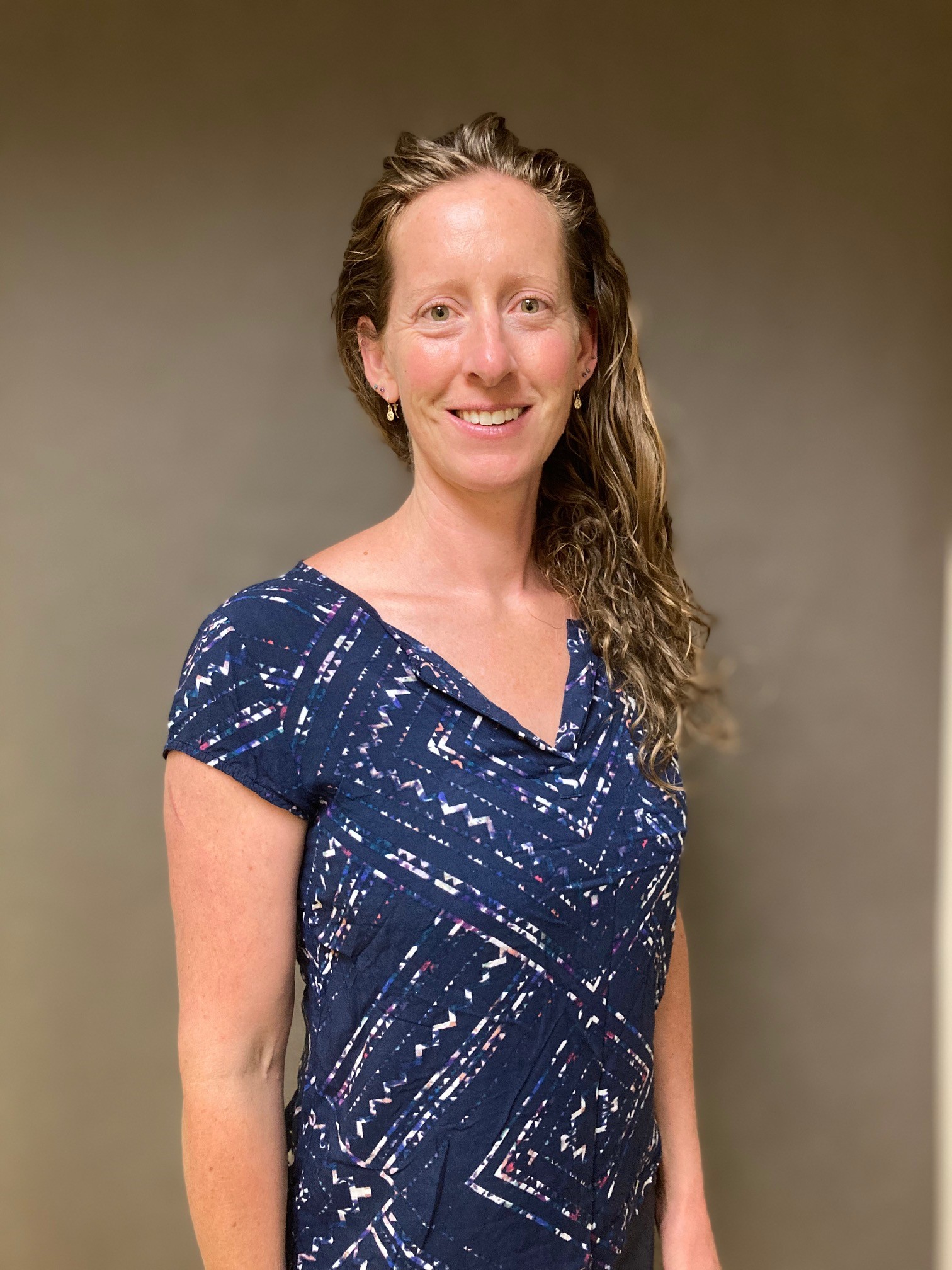 Lauren Egert, DPT
Physical therapist and Orthopedic Clinical Specialist.
Bachelors of Science in Animal Physiology and Neuroscience with minor in psychology – University of California San Diego, Calif.
Doctorate in Physical Therapy – Samuel Merritt University, Oakland Calif.
Lauren completed her schooling and worked for 10 years in Oakland, Calif., primarily in county-based hospital systems.
Her focus is a holistic treatment approach to help her patients client achieve their goals in a caring, fun and creative manner. She has a strong foundation in manual therapy.
She relocated to the Gorge area in 2016. When not at work she can be found spending time with her family enjoying the seemingly endless outdoor beauty and adventure this area has to offer.
Physical Therapy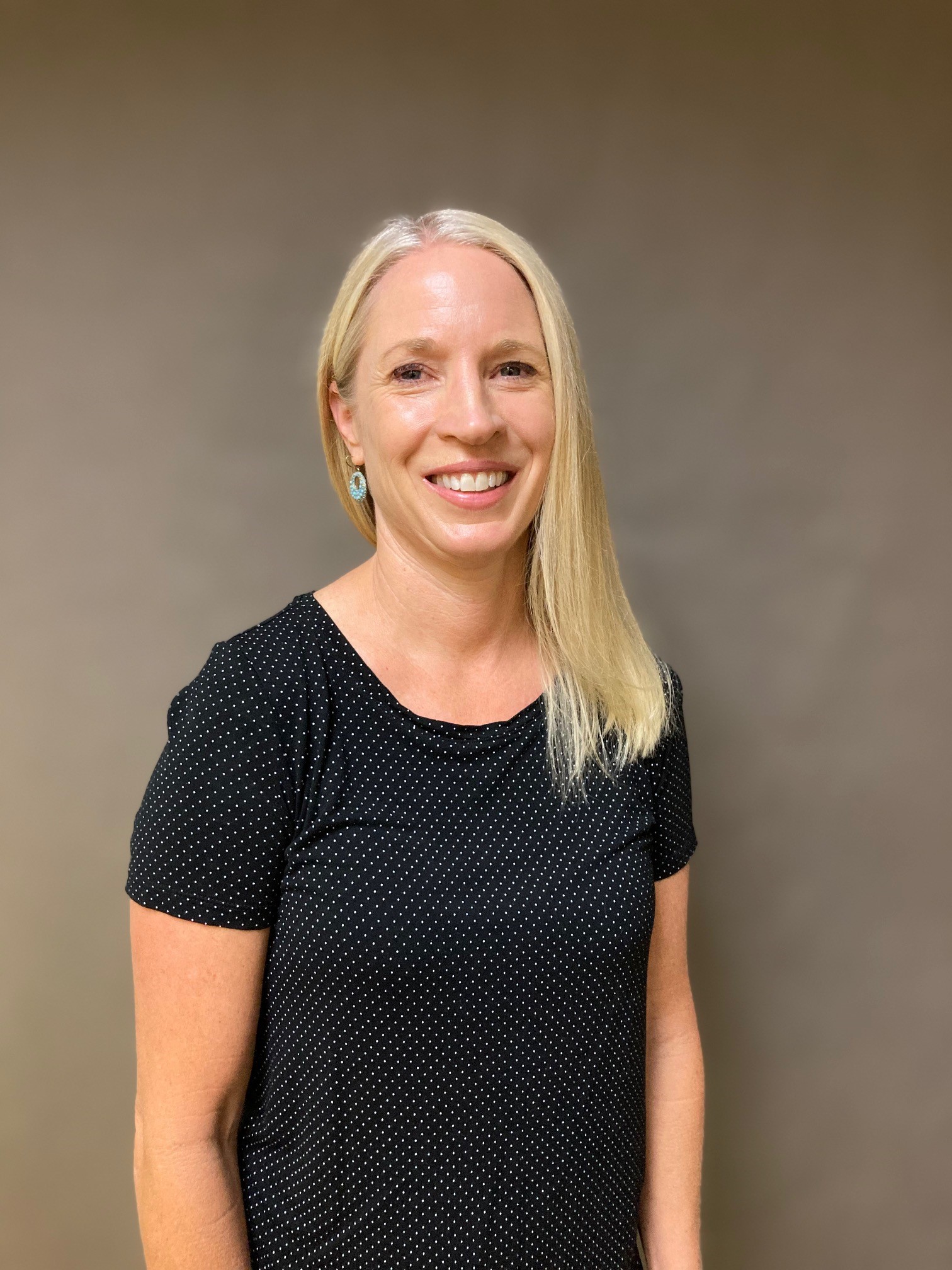 Jenny Parenteau
Physical Therapy Assistant
Physical Therapy Assistant degree, Whatcom Community College
Bachelor of Science in Biology, San Diego State University
Physical therapy assistant with special interests that includes geriatrics, aqua therapy, orthopedic surgery recovery, fall prevention and balance improvement.
Jenny received her degree in Biology from San Diego State University and worked as an oceanographic researcher for Scripps Institute of Oceanography in climate research. Jenny has also worked managing a lagoon restoration site in San Diego and directing an environmental education program.
After several years of traveling the world and settling down with her family, Jenny decided to return to school to pursue a career as a Physical Therapy Assistant. Jenny has always shown a passion in assisting people to increase their functional capacity for everyday living activities. Jenny has been a lifelong athlete participating in outrigging, mountain biking, running and swimming, and knows the importance of movement to improve functionality whether that be through sports, gardening, caring for child/grandchildren and/or occupational longevity. To further her passion in movement, Jenny received her Tai Ji Quan instructor certification to assist community members in improving balance and fall prevention.
When not working, Jenny enjoys spending time with her two young boys and husband camping, hiking, mountain biking and enjoying the beautiful northwest.
Occupational Therapy
Emilia Epperly, MOTR/L
Occupational therapist with a special interest in home modification.
Master of Science in Occupational Therapy – Washington University in St. Louis, School of Medicine
Bachelor of Arts in Psychology – Washington University in St. Louis
Executive Certificate in Home Modification, USC Leonard Davis School of Gerontology
Certified Aging-in-Place Specialist, National Association of Home Builders
200 RYT Yoga Instructor, Trimurti Yoga
Emi has been working in skilled nursing/transitional care settings since 2009 and loves getting to help older adults get back to the activities that are most important to them after an illness or injury. She is especially interested in utilizing home modification to enable people to safely remain in their homes as they age.
In her free time, Emi enjoys traveling and is happiest when exploring food/culture while backpacking through a new country. She and her husband relocated to the Gorge in 2019 to make the most of adventuring in the beautiful Pacific Northwest.
Occupational Therapy
Jayne Elken OTR/L CAPS
Specialty areas: Neuro and orthopedic rehabilitation, home assessment, Modifications, equipment recommendation, fall prevention and wheelchair prescription. Jayne is also fluent in Spanish.
BS Occupational Therapy Colorado State University
Certified Aging In Place Specialist
Certified Personal Trainer
Jayne provides excellent occupational therapy services to our patients over the weekend. She has more than 30 years of experience across all practice areas. She has performed more than 15,000 home assessments, and lectured on fall prevention and home safety for seniors over the course of her career.
Jayne grew up skiing in Colo., and loves to cycle and partner dance. She enjoys spending time with her father and son working on a family project including the growing of grapes and making wine.
Front Office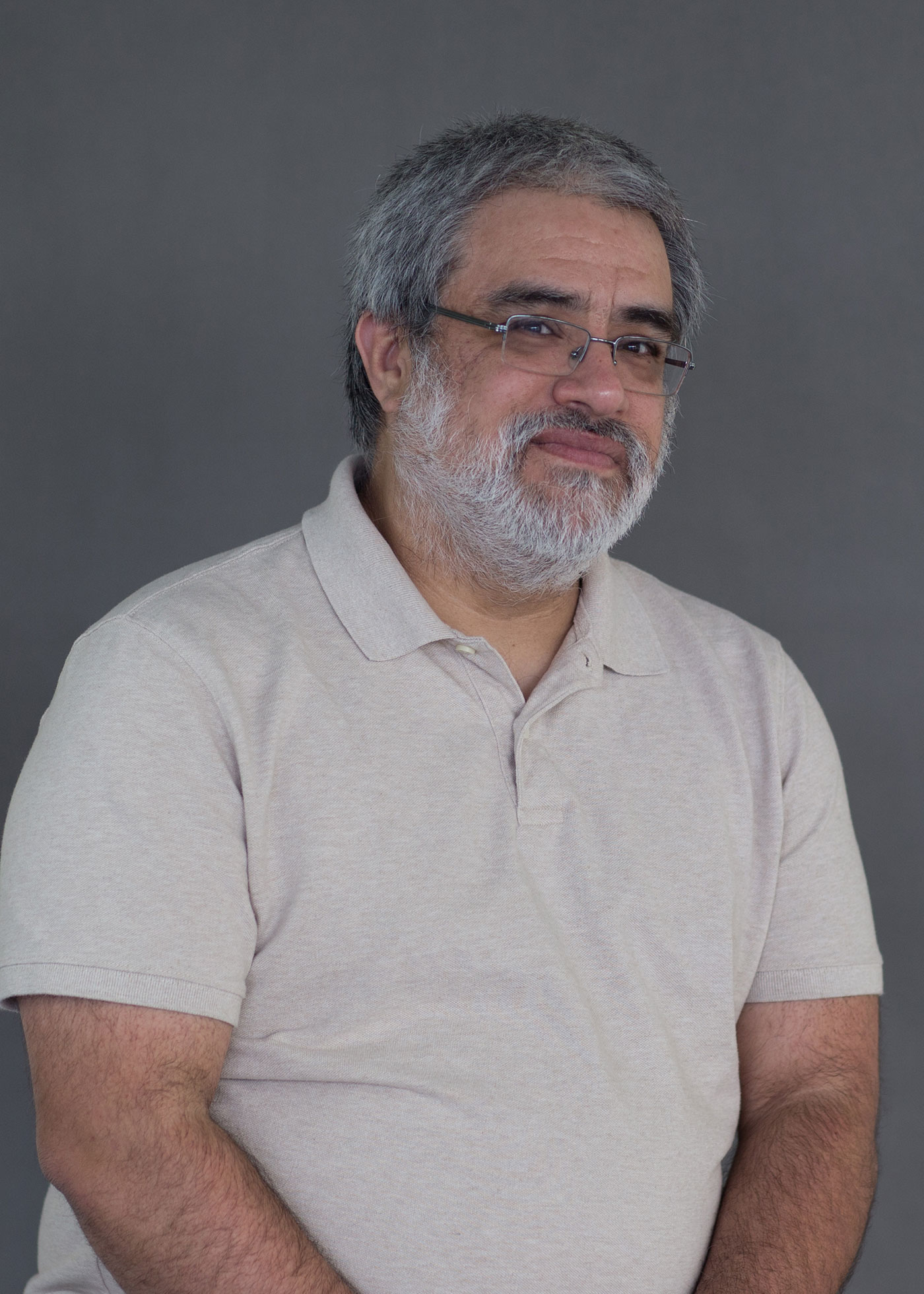 Cesar Guzman
Physical therapy clinic support staff & Spanish translator.
Cesar Guzman has been providing clinic support and Spanish translation for Skyline Health Physical Therapy and Sports Medicine since 2001.
He is a long standing member of our team and he provides excellent customer care daily.
Front Office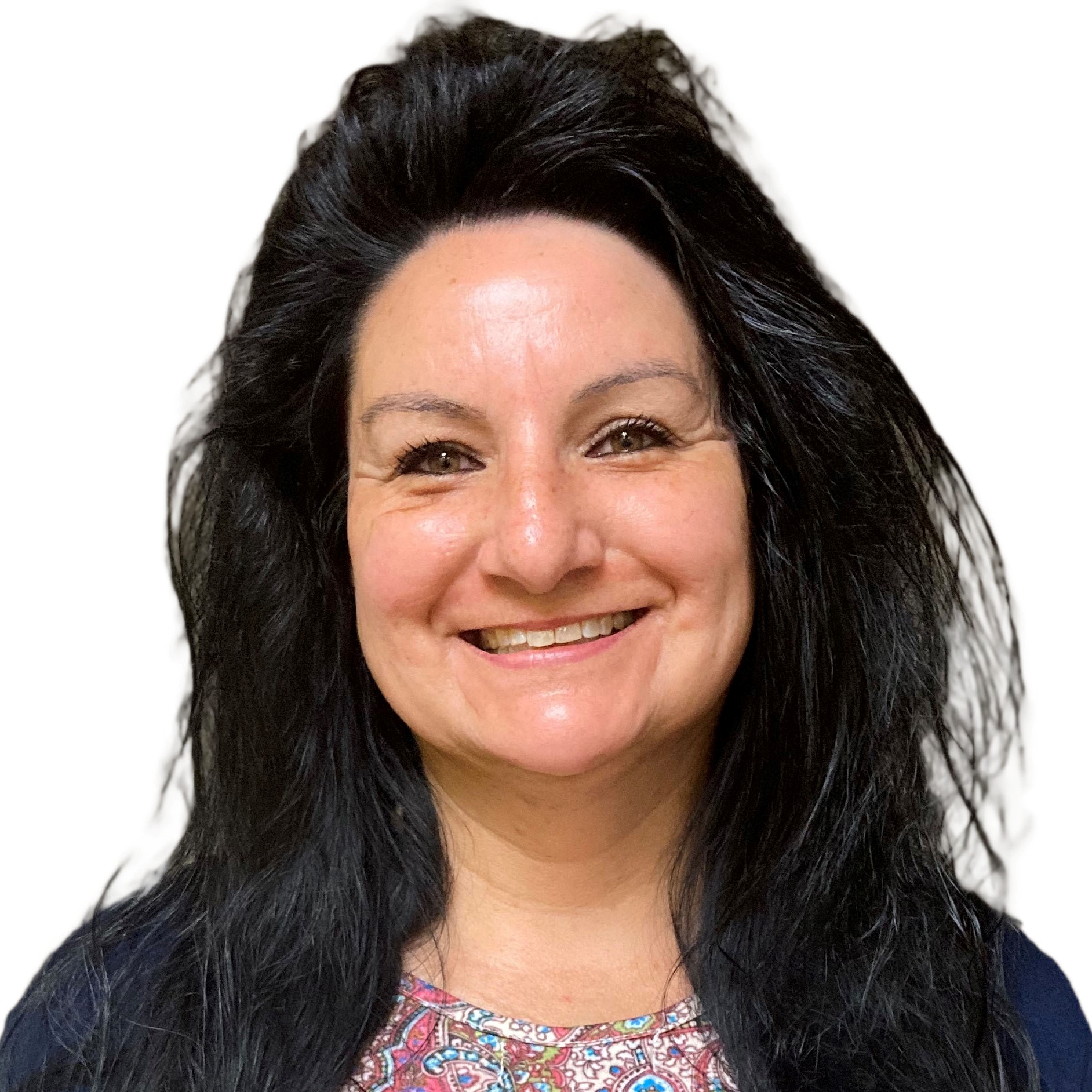 Victoria McClain
Victoria joined Skyline Health after previous working as a firefighter, EMT and Medical Assistant. She is originally from Northern Colorado and has two married sons. She loves spending time with her two granddaughters and two grandsons.
When not at work, Victoria enjoys camping, fishing and hunting with her husband, and spending time in her garden. She was drawn to the field of health care as she really enjoys helping others. Victoria puts our patients at ease with her positive attitude and cheerful demeanor.